The Sam's Point Preserve, located on the highest section of the Shawangunk Mountains, is the most southerly section of Minnewaska State Park Preserve. The area comprises approximately 5,000 acres, and contains a globally rare community of high altitude pitch pine barrens. The pitch pine barrens, and the matrix of chestnut oak forest that surrounds them, provide habitat for abundant flora and fauna, both rare and common.
Sam's Point contains a bounty of natural splendor. It is home to Lake Maratanza, one of the five Shawangunk sky lakes; ice cave crevices that you can explore; cliffs and numerous scenic vistas. Verkeerder Kill Falls, is a spectacular 187 foot high waterfall located on private property, please respect the use of private property and remain on the trail.
In order to protect both the visitor experience, and the unique ecosystem, Sam's Point has a small parking facility. Visitors should plan to arrive early, or visit at non-peak times, in order to obtain entry.
For more information, and to register for public programs, call the Sam's Point Visitor Center at (845) 647-7989. Sam's Point opens at 9:00 am and closing times vary throughout the year. The vehicle use fee is $10 per car. The vehicle use fee, as well as gift shop items and snowshoe rentals, can be paid for by credit card, cash or check. Please note the parking area fills early. Please call the park office to ensure parking is available prior to your arrival. There are no additional fees for public programs, unless otherwise noted.
Sam's Point Preserve is located 2.8 miles off State Route 52 in the historic hamlet of Cragsmoor, New York. Please drive slowly, and quietly, through the hamlet, so that you may enjoy and preserve the tranquil nature that inspired the Hudson River School painters who summered here.
To explore the neighboring Minnewaska State Park Preserve, please visit their calendar of events.

School Group Environmental Education Programs
Dogs must be on a six foot, or shorter, leash. Please clean up after your dog and dispose of properly.
Mailing Address
P.O Box 86Cragsmoor, NY 12420
Hours of Operation
Open Year round, current hours of Operation are 9:00 a.m. to 5:00 p.m., hours will change seasonally.
Fees & Rates
Most New York State Parks charge a vehicle use fee to enter the facility. Fees vary by location and season. A list of entry fees and other park use fees is available below. For fees not listed or to verify information, please contact the park directly.
The easy-to-use Empire Pass card is $80- and your key to all-season enjoyment with unlimited day-use entry at most facilities operated by State Parks and the State Dept. of Environmental Conservation including forests, beaches, trails and more. Purchase online or contact your favorite park for more information. Learn more about our Admission Programs including the Empire Pass.
Vehicle Entrance Fee

$10 per vehicle

Parking reservations are required weekends/holidays from May 1 through Oct 31. Reservations can be made online https://newyorkstateparks.reserveamerica.com or by calling 1-800-456-2267.

Bus Permits:
Bus permits (non-profit): $60
Bus permits (commercial): $100

Bus Permits Not Scheduled in Advance: $150

Snowshoe Rental

$15/day - Adult,
$14/day - 17 and under
Maps

New! Download this park's digital map to your iOS Apple and Android device.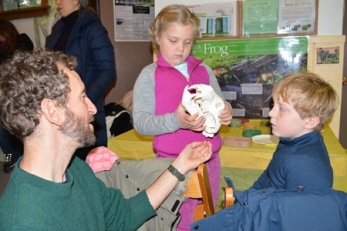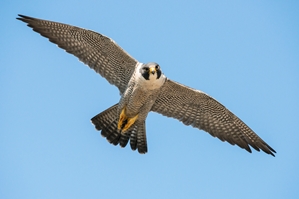 Key BCA Criteria:
Migratory concentration site
Diverse species concentration site
Species at risk site
Bird research site

The Minnewaska BCA is located within the Minnewaska State Park Preserve. The Preserve is located on the Shawangunk Mountain ridge, which rises more than 2,000 feet above sea level. The Minnewaska BCA has many spectacular rock formations, soaring precipices, windswept ledges with pine barrens, fast-flowing mountain streams, mountain lakes and several scenic waterfalls. The BCA is especially important for its unfragmented forest, which supports a high diversity of forest-dwelling bird species, and for its partnership with researches studying birds and their habitats. The Nature Conservancy has designated the entire ridge as one of the "Last Great Places." The Shawangunks, including Minnewaska, are one of the highest priority areas for biodiversity conservation in the northeastern United States. The Minnewaska BCA is part of the Northern Shawangunk Mountains Important Bird Area.

Minnewaska is part of a migratory corridor that exists along the entire upland plateau of the Northern Shawangunks. It is an exceptional example of a characteristic higher elevation forest community with a high diversity of forest dwelling species. The BCA includes birds of forest habitat including breeding Northern Saw-whet Owl, Black-and-white Warbler, Black-throated Blue Warbler, Canada Warbler, Eastern Wood-Pewee, Northern Flicker and Scarlet Tanager; and breeding shrub/scrub species Eastern Towhee, Field Sparrow, Gray Catbird, Indigo Bunting and Prairie Warbler. Species at risk include a pair of Peregrine Falcons (Endangered) that nest on the cliff face. Download a copy of the BCA map.
Deer hunting is allowed in specific areas of the park preserve during hunting season. Minnewaska's hunting dates coincide with the NYS DEC hunting dates. Bow, rifle/shotgun/pistol, crossbow and muzzleloader hunting is permitted. Anyone interested in hunting on Minnewaska State Park Preserve lands must get a free hunting permit. Permits for Minnewaska and the Sam's Point Area can be obtained by completing the application under the attachments tab and emailing over to Terri.McNeil@parks.ny.gov. If you complete your application this way your permit will be sent back to you electronically or you can mail your completed application to one of the addresses listed below.
Minnewaska State Park Preserve, PO Box 893, New Paltz, NY 12561 Attn: Terri McNeil
Sam's Point Preserve, PO Box 86, Cragsmoor, NY 12486
All hunters must have their current hunting license first because we require your NYS Hunting License ID # on the application. Your license ID # is shown directly under your printed name on your carcass tags or at a 90° angle on the right side of your license. It is not your DOC #. Failure to provide the correct number will void your permit. After hunting season ends, all hunters are required to complete and send back the park questionnaire by 1/15/22.
In-person permits will not be issued this year due to COVID.