The freedoms enjoyed by American women today were built on the foundation of a handful of determined people in the early nineteenth century who struggled against the patriarchy of their society to obtain rights for themselves and those who followed.
Birth place of the women's suffrage movement
Many of the most important thinkers, writers and advocates for women's suffrage called New York home and carried on their struggle here. In July of 1848, Elizabeth Cady Stanton

, Lucretia Mott

and more than 300 women and men gathered in Seneca Falls, NY for the nation's first women's rights convention. A Declaration of Sentiments (pdf) modeled after the Declaration of Independence, was presented and passed by the convention. Among the resolutions included in the Declaration was a call for women's suffrage, the right to vote. Visit The Women's Rights National Historical Park

to learn more about this compelling time in history.
Heritage Trail
Explore New York State's Women's Heritage Trail and discover the role New York women played in the building of our state. Find out about the influence women had on education, politics, the arts, music and entertainment world. Understand the struggle of immigrant workers in New York City. Hear how religion, civil rights and abolition were developed and the stories of the remarkable people who shaped them. Celebrate the achievements and discover all the amazing stories and contributions of these incredible women helped to build our state and nation.
Discover the historic sites and museums along the Heritage Trail

that celebrate the achievements and history of women in New York State.
Additional Women's Heritage Resources
"Not for Ourselves Alone: The Story of Elizabeth Cady Stanton & Susan B. Anthony"


A PBS documentary, that explores the significant contributions of Elizabeth Cady Stanton and Susan B. Anthony. Read the historical documents and essays that are key elements in the suffrage movement.
International Women's Suffrage


While women's suffrage is now almost universal, history shows long delays between men and women gaining the right to vote in individual countries; the time elapsed between men's suffrage and women's suffrage ranged from one to 134 years, with the average delay for women amounting to 47 years. Explore this site and discover how different countries compare to each other when it comes to advancing the women's right to vote.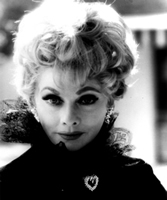 Ganondagan State Historic Site


The Seneca's matriarchal society helped inspire the 1848 Declaration of Sentiments that eventually lead to a woman's right to vote.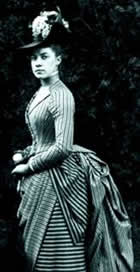 Internet Women's History Sourcebook


This site explores women in Ancient Egypt, Mesopotamia, Greece, Rome, Medieval Europe, Early Modern and Modern Europe, North America, Latin America, China, Japan, India, Southeast Asia, Australasia, Africa, the Islamic world and more.
National Women's History Project


This site provides a variety of links to women and history, biographies and a quiz to test your current knowledge and more.
Places Where Women Made History


The National Park Service provides a virtual tour of historic places where women made history.
The Shadow Story of the Millennium: Women
This site from the New York Times covers women's history nationally and internationally; women in society, economy, science, arts, and other fields, and includes a timeline of women's history.
Past Notable Women of Computing & Mathematics


Biographies of women in computing and mathematics, and links to other women's sites.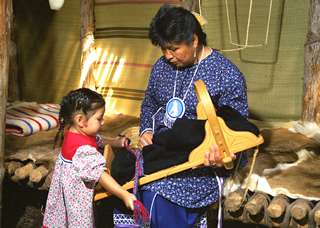 Women Come to the Front


This site lists women journalists, broadcasters, and photographers during World War II.
All-American Girls Professional Baseball League


The league cover the pioneering women who played professional baseball from 1943 to 1954.
Gifts of Speech: Women's Speeches from Around the World


From the Sweet Briar College Libraries, visitors can access the words of women in leadership, searchable by name or year.
Women World Leaders


This site lists women heads of state and government around the world since 1945 including queens, presidents, prime ministers, governors and rulers.
African American Women and Suffrage


The site provides an overview of the many contributions of African American women in the Suffrage Movement.